San Francisco Tour
Back to DC120 index
My brother came out from Washington, DC for the weekend, and we went to San Francisco. I decided to take the DC120 and "play tourist," so here are some very tourist-type photos with (at least for me) folksy commentary.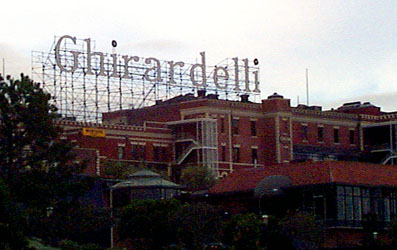 We parked near Pier 39 and made our way over to the Ghirardelli Square area. (By the way, it's pronounced "Gear-ar-delly")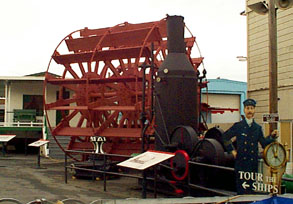 On the way over there, we saw a huge paddlewheel outside one of the maritime museums.
We also saw some people swimming in the ocean. The air temperature was 15° C (60°F) and we couldn't imagine how they felt, other than really cold.