San Francisco Tour - Miscellanea
Back to DC120 index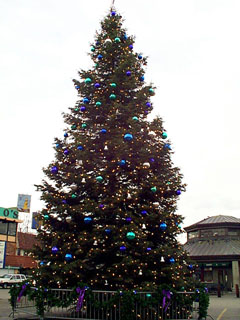 After we finished shopping at Ghirardelli Square, we went back to Fisherman's Wharf for lunch at Fisherman's Grotto. It was very good food, with an excellent view.
Here are two of the Christmas trees we saw; the top one was at Fisherman's Wharf; one below was at Pier 39. The oranments on the first tree were just immense. Note the very clever sea lion ornaments on the tree at Pier 39.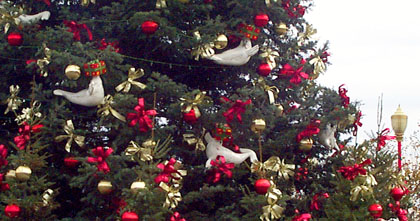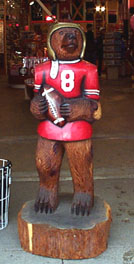 We also went by a place with an incredible selection of kitsch and shlock. This wooden bear dressed in a San Francisco 49er uniform, however, was worth taking a picture of.