San Jose Photos
Back to DC120 index
Page: 1 | 2 | 3
From Milpitas, I went to the San Jose Beer Festival. This was mostly a people-watching expedition, since I don't drink.
On the way downtown, I did get a picture of one of the historic trolleys: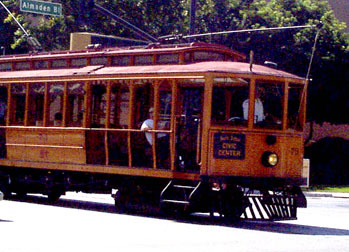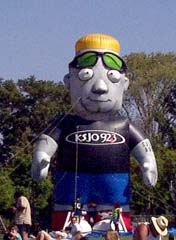 At the festival itself, the only thing that really caught my eye was this inflated statue, sponsored by a local radio station. Whether it's supposed to be Bart Simpson or just a "kewl dood" is anyone's guess.
And, on the way back through Fairmont plaza, I saw the seal of the city of San Jose: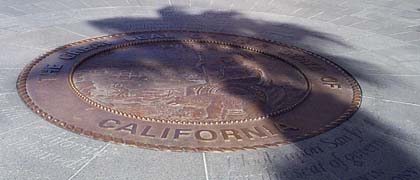 I didn't notice the shadow of the palm tree across the seal. The camera sure did...
Page: 1 | 2 | 3