On Saturday evening, 5 December 1998, I went to Eastridge Mall in San Jose, California, to see the 17th annual TubaFest. I had known about it for several years; this was the first year that I had a chance to actually go to it.
The TubaFest is a band of over two hundred tubas of all descriptions (including sousahorns, euphoniums, and double-bell euphoniums) playing Christmas and popular music. It sounded great, and it was great fun.
The TubaFest this year was sponsored by Eastridge mall and KARA radio.
---
Here are some shots of the band: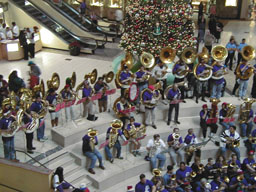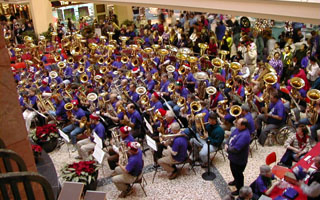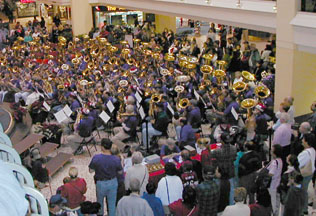 Back to the index