Texas Caviar, Inc. and Software Mart, Inc.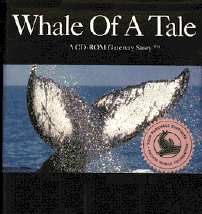 Texas Caviar, Inc. is a producer of educational CD-ROM products. Among these products are:
Whale of a Tale
Annabel's Dream of Ancient Egypt
Annabel's Dream of Medieval England
These products are Gateway Stories®. Each disc contains an original narrated story (with narration on the CD's audio track for full fidelty).
In addition, the disc contains activities, games, and extra information associated with the main themes of the story. For example, the Whale of a Tale disc contains sections about whales, friendship, and nautical knot-tying.
I programmed the Macintosh versions of these products in Symantec's Think C with object extensions. The Windows versions were programmed by Tom Thackrey of Willow Glen Productions.
Texas Caviar also produces Vital Signs, The Good Health Resource®.
Note: Texas Caviar is the home and education products division of Software Mart, Inc. Software Mart is the contract programming division, providing consulting, programming, and production services to a wide variety of customers.
Software Mart's CD-ROM data retrieval engine has been used in products such as Avantext's Aviation Data CD, which is a compilation of Federal Aviation Administration data concerning pilots, aircraft owners, mechanics, medical examiners, airports, etc. For more information about this CD, contact:
Avantext, Inc.
P.O. Box 366, Reservoir Road
Honey Brook, PA 19344
USA
Telephone: 610-273-7410
FAX: 610-273-7505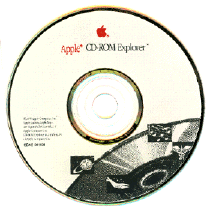 Software Mart also provided programming services for IdeaFisher and the Apple CD-ROM Explorer Disc, which was shipped with Apple's first CD-ROM drive.