Equality Through Visibility
22nd Annual South Bay Gay/Lesbian Pride Celebration
San Jose, CA
Sunday, June 8, 1997
The Parade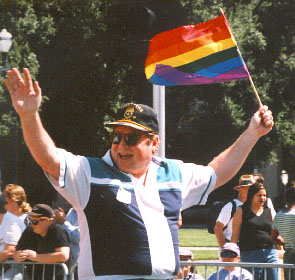 Paul Wysocki, co-Grand Marshal of the parade.

Mr. & Mrs. Koopman, co-Grand Marshals of the parade.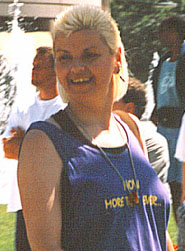 Gabrielle Antolovich, all-around goddess of the Gay community.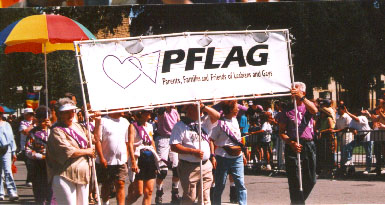 The PFLAG contingent.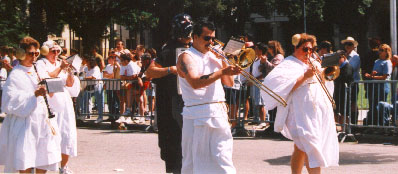 The "Star Wars Marching Band."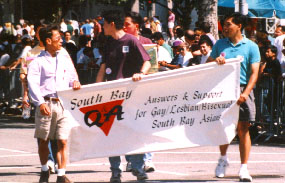 South Bay Queer 'n Asian contingent.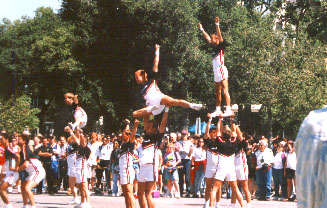 "Cheer SF" cheerleading squad.
This page produced by David Eisenberg, david@catcode.com. Fan mail gladly accepted.