Senari Software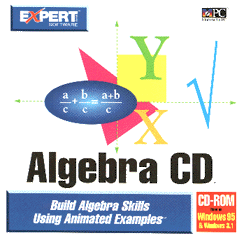 Senari Software is a producer of value-line education products for home use. Our most recent project is Expert Software's Algebra CD. This was written in Borland C for Windows.
Among the titles Senari developed for distribution under the Dinosoft label (distributed by Maverick Software):
Phonics Flash Cards
Math Flash Cards
Addition and Subtraction
Multiply and Divide
Learning Center
Einstein, Jr.'s Classroom
U.S. Geography
Counting Money
Telling Time
Typing Tutor
The Macintosh versions of Senari's Dinosoft product line are written in Symantec's Think C and MetroWerks C, and the Windows versions in Borland C.
For further information, contact:
Senari Software
23 Nob View Circle
Little Rock, AR 72205
USA
Telephone: 501-225-2796
Fax: 501-225-7846
e-mail: senari@aol.com