SCVWA Grand Championship Series
Starting in January 2018, wrestlers must wear headgear at all tournaments!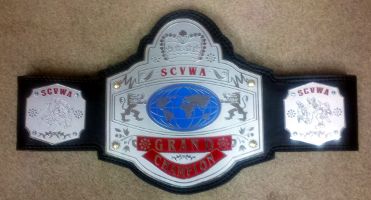 Click the picture to see a larger version
Here are the standings as of 10 Dec 2017.
Bantam FS | Intermediate FS | Novice FS | Schoolboy FS | Cadet FS | Junior FS | HS Girls FS
---
Here's how the championship award works. You receive points by placing in SCVWA and State Championship tournaments.
SCVWA Tournament Points


| Place | Points |
| --- | --- |
| 1st | 4 |
| 2nd | 3 |
| 3rd | 2 |
| 4th | 1 |

State Championship Points


| Place | Points |
| --- | --- |
| 1st | 5 |
| 2nd | 4 |
| 3rd | 3 |
| 4th | 2 |
| 5th-8th | 1 |
Special points for the SCVWA Championships

| Place | Points |
| --- | --- |
| 1st | 8 |
| 2nd | 6 |
| 3rd | 4 |
| 4th | 2 |
Ties in point totals will be broken according to the following criteria:
Highest place at a state meet
Most SCVWA tournaments attended
Most first places at SCVWA tournaments
Most second places at SCVWA tournaments
Most third places at SCVWA tournaments