More First Pictures with the Nikon 900
Back to previous page
Back to the Nikon 900 Index
OK. I think part of the problem was that I was in a hurry to get this all done so I could go do the laundry. Well, I had enough clean clothes, so I decided to wait until tomorrow to go to the laundromat, and took a few more pictures without a self-imposed time limit.
Not only are the pictures themselves more satisfactory, but using the Nikon View Browser and dragging the thumbnails into the finder was a much better way to track the progress of the transfer.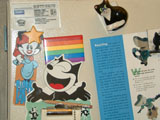 First, the refrigerator again. This one came out a lot better. The large picture is 95K.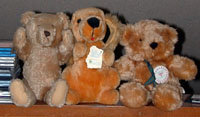 Three of my stuffed animals on a shelf. The one in the middle is a Crocker Spaniel, a promo item from Crocker Bank, which was later bought out by Wells Fargo. The large picture is 124K, cropped to 933 by 545 pixels.


Three unusal musical instruments. From left to right, a Vibraslap, a thumb piano, and a Japanese koto. The large picture is 67K.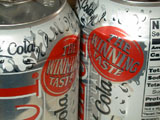 These cola cans came out just great in macro mode! The large picture is 57K.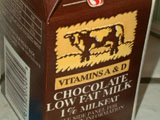 Another macro shot of a milk carton. It came out OK. The large picture is 51K.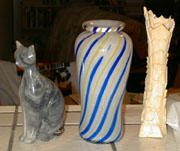 And these three objets d'art on the counter between the kitchen and the dining area. The large picture is 38K.
Back to the index
Back to previous page