Daruma Festival Photos (4)
Back to DC120 index
Page: 1 | 2 | 3 | 4 | 5
Here are pictures of some of the many art exhibits at the Daruma Festival. I asked permission from each artist to put the pictures and their contact information on the web.
Wood and Stone sculptures by Dennis J. Fujimoto of San Leandro, CA (510) 483-2240.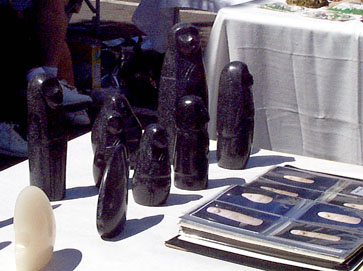 This is one of those cases where the texture and detail that is evident to the human eye doesn't come through in the hands of an inexperienced photographer.
Here are some Ikebana planters from Kyle Ino in Aiea, Hawaii (808)488-4804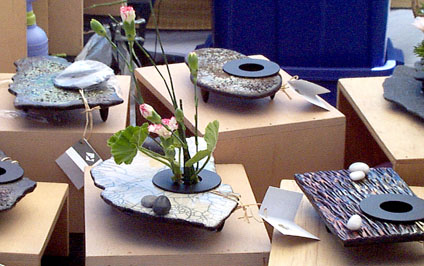 Page: 1 | 2 | 3 | 4 | 5